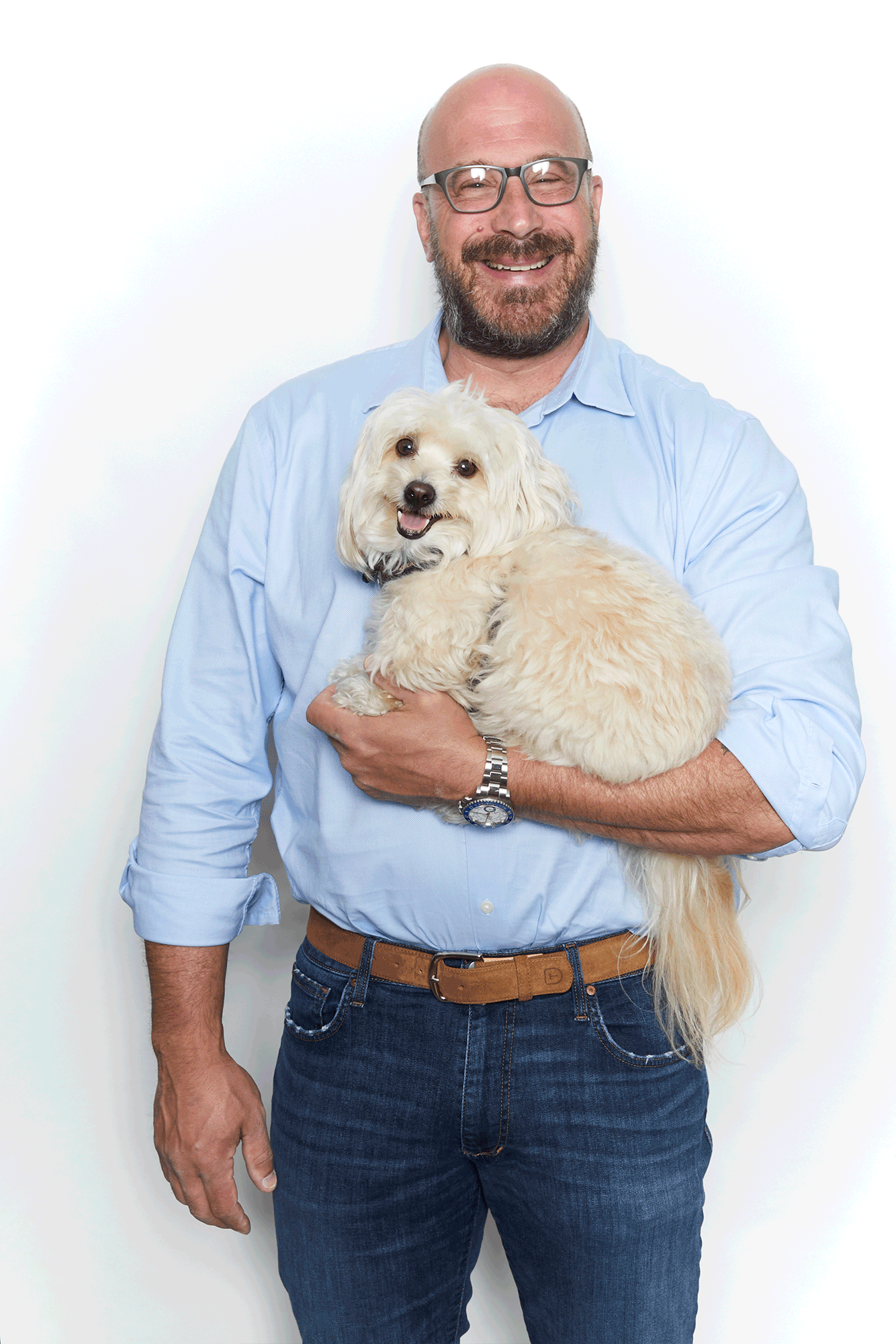 Dr. Trevor Small
Director of Clinical Development Psy.D.
Dr. Trevor Small is a licensed clinical psychologist who has worked in the field of mental health since 1988. He completed his education at Pepperdine University and has worked extensively in with adolescents and adults in a variety of settings. His expertise is in the application of various mental health models onto psychiatric systems and integrating best practices in an empathic and ethical manner.Dr. Small has supervised and been on staff at many local mental health settings including; Saint John's Health Center, Summit Centers Malibu, and the Dubnoff Center. He most recently was the clinical director of a residential mental health program in Los Angeles for over ten years where he oversaw multiple aspects of care and has lectured throughout the United States and in different areas of media on best practices and mental health issues. In addition to his private practice in Santa Monica, Dr. Small has joined the Insight team as the Director of Clinical Development. In this role, he has the opportunity to work with experts in the field of adolescent mental health in their delivery of services at all the Insight locations. His role allows him to interact with all facets of the agency and with outside providers to ensure that Insight exceeds the standard of care in their innovative approaches to reaching teens and supporting families.Dr. Small is from the Los Angeles area and, with his wife, raises two young men and is an avid Los Angeles Kings fan.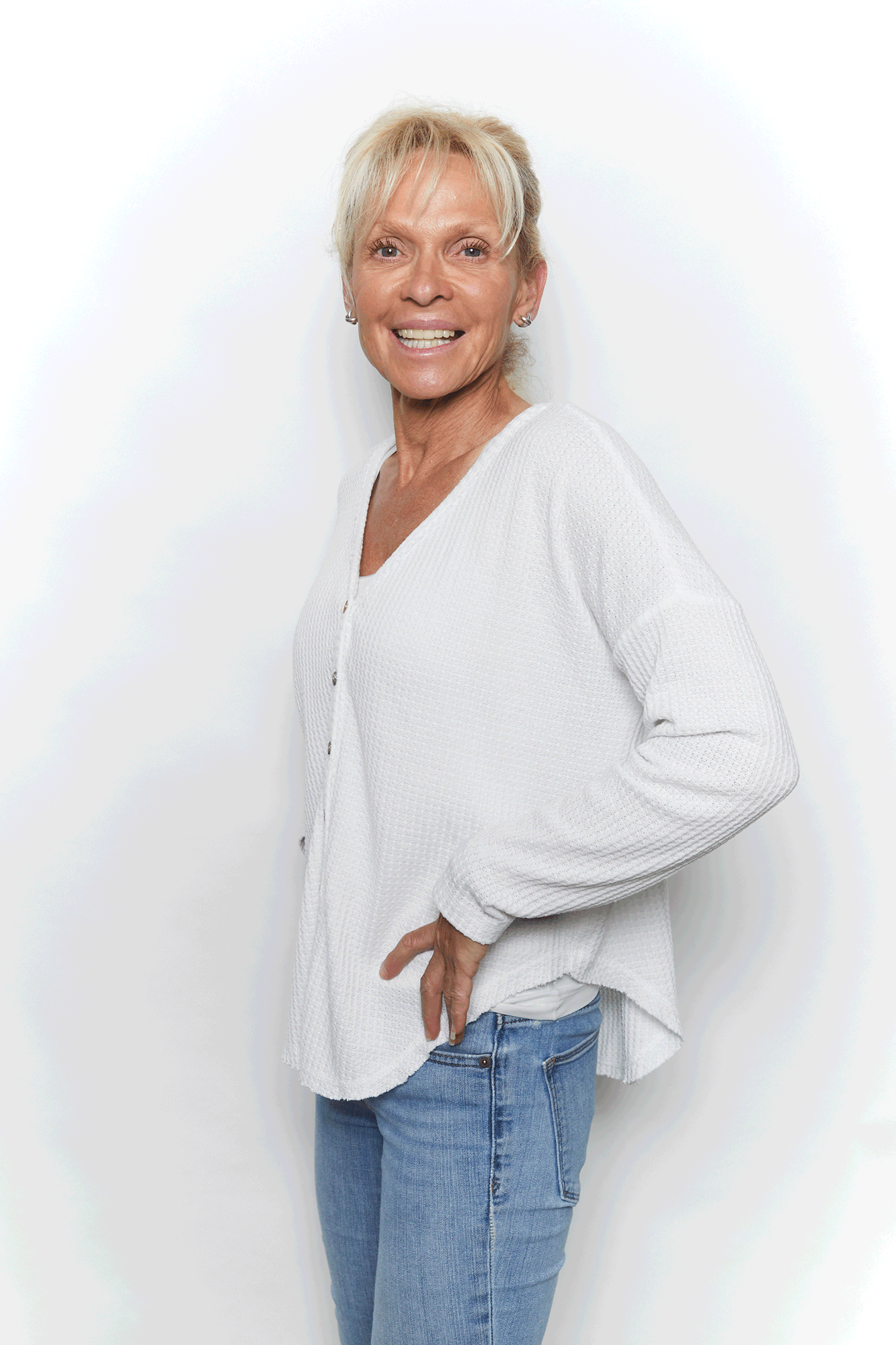 Daryn Plancher
Clinical Director, Van Nuys and El Segundo
MSW, Ph.D. PSY
Dr. Daryn Plancher is dedicated to helping individuals and families learn to better express and manage their emotional worlds. She approaches her work with compassion and encouragement. She has experience treating behavioral, emotional and addictive disorders. She focuses on the integration of thought and feeling.Dr Plancher attended Columbia University School of Social Work pursuing her Masters degree in Social Work. While in school she worked in a Hospital Psychiatric Emergency Rooms and learned the benefits of being part of a multidisciplinary team. As a result of the experience she chose to seek employment in a hospital setting. She worked at Bellevue Hospital in their Inpatient Unit for Drugs and Alcohol where she provided counseling, discharge planning, facilitated groups and managed a 30 day rehab program. Dr. Plancher was interested in furthering her education. This decision took her to Alliant University (CSPP) in Fresno, California. It was there she received a Masters in Psychology. She completed her dissertation and her internship and was awarded her Doctorate degree in Clinical Psychology.Dr. Plancher worked with various populations but her interest in helping people who struggle with addictions and those who prove to exhibit inadequate resiliency remain constant. She dedicates her time to both the private and public sectors. Dr. Plancher's job responsibilities at Insight include facilitating groups, offering individual and family therapy, providing staff trainings and supervising interns and applicants for licensure.Dr. Plancher has an interest in the relevance of psychoanalytic thinking in the modern day world and attended the Los Angeles Institute and Society for Psychoanalytic Studies. Dr. Plancher has a private practice and continues to strive to better understand the balance between the persona and the true self.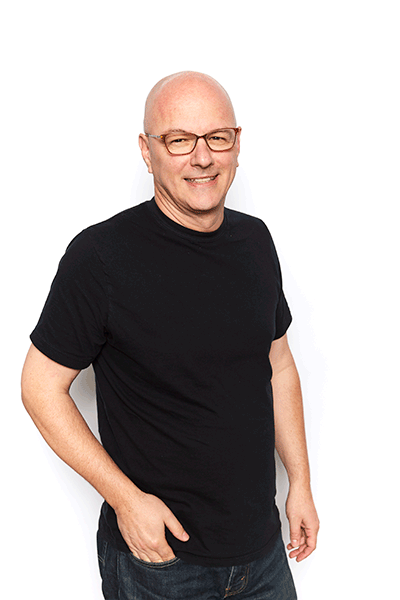 Dr. Lukas Jaeggi
Clinical Director, Pasadena and Ph.D. PSY
Dr. Jaeggi, a licensed psychologist and board-certified art therapist, is a psychotherapist, clinical supervisor and administrator with 25 years of experience working with individuals and families of all ages. In his role as the clinical director at Insight's Pasadena IOP, Lukas conducts clinical intake assessments, hosts parent and multi-family groups, and leads the clinical team to provide comprehensive, in-depth therapeutic services. Lukas aims to understand the psychological functioning and emotional wellbeing of teens and their families and to assist them in their efforts to grow and heal by using neuroscience, trauma theory and depth psychology. In his leisure time, Lukas enjoys spending time with family, gardening and do-it yourself home improvement projects. Lukas lives in Altadena. He is married and has three children.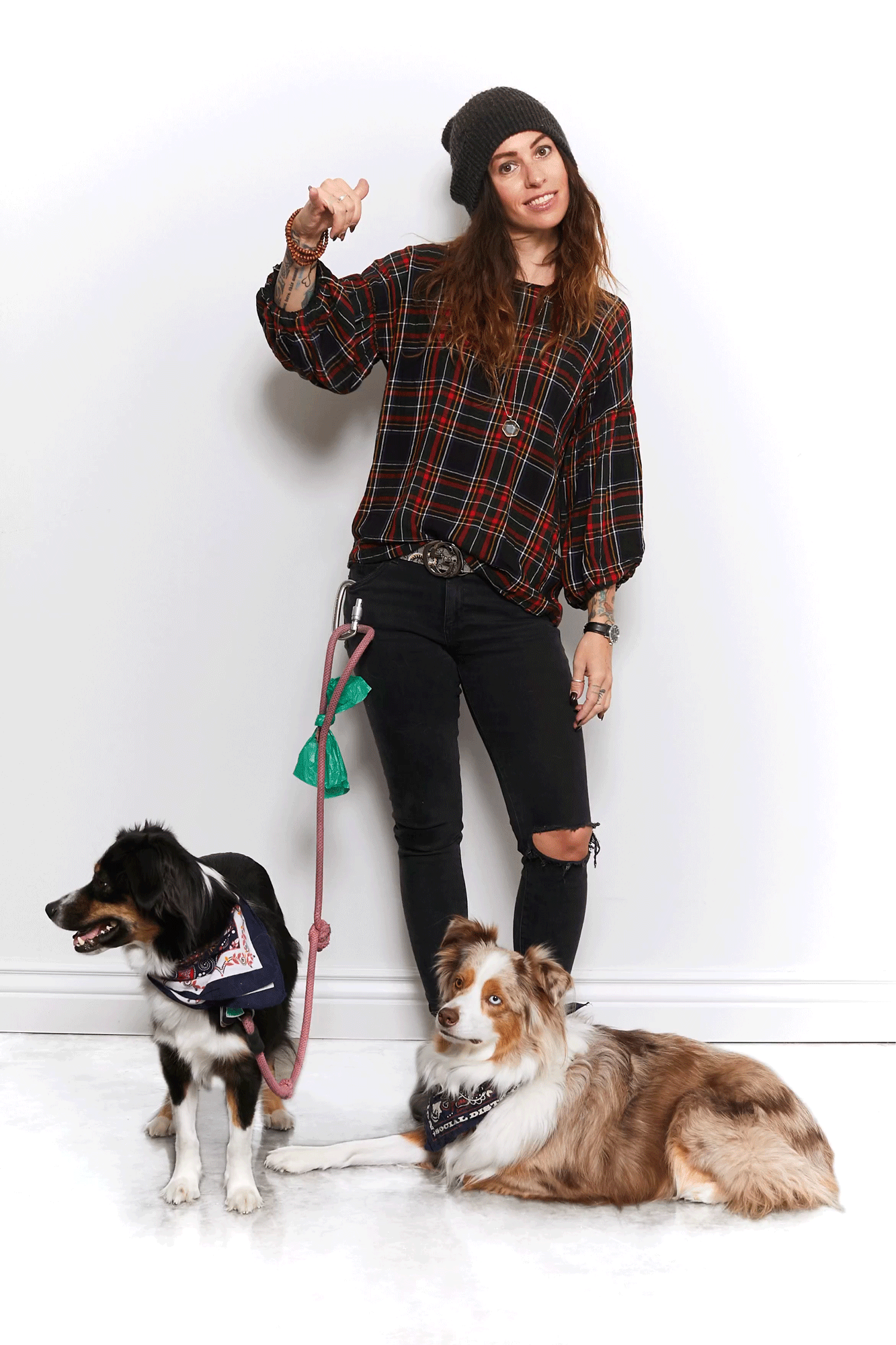 Rachel Rainne
Clinical Director, Santa Clarita LMFT
Bio coming soon.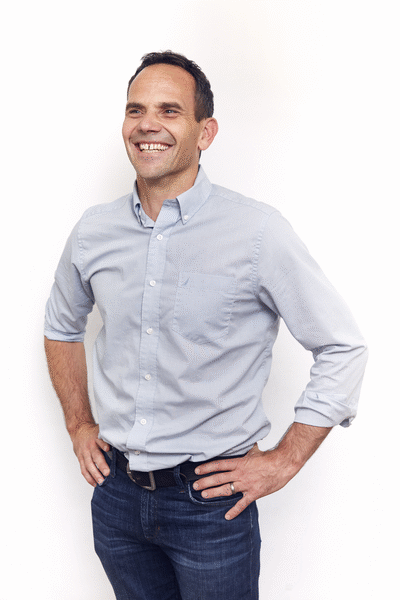 Frederik Schulin
CEO & Partner
Frederik Schulin grew up in Denmark where, after obtaining his master's degree, he started a pharmaceutical trading company that imported prescription medication. After these events Frederik received an offer to move to Los Angeles where he worked for three years in the fashion industry, pioneering the online clothing market. Eventually, he transitioned into the mental health treatment industry, where he applied his knowledge in online marketing to help those suffering from addictions. This led him to Insight Treatment, a program aimed at helping teenagers through mental health and addiction problems. Frederik joined Anthony Lopez, who had started the program, in helping it grow. When Anthony chose to step down, Frederik was brought in to run Insight Treatments in his place. Since then, he has dedicated his life to further improve the programs and the lives of its patients. Insight Treatment has two facilities: Pasadena and Van Nuys. The center provides a program for teens and their families who are struggling with mental health and drug and alcohol addictions.Frederik enjoys being around the teens attending Insight Program and sees their transition and evolution. "I grew up with nature around me and has always enjoyed the outdoors. I love to bring a bit of my passion for the outdoors and our environment into the program" says Mr. Schulin. One of his aspirations in the near future is to integrate outdoors in a bigger way in the program. "I want to ensure that there are more opportunities for the kids to be inspired by the amazing nature that Los Angeles has to offer".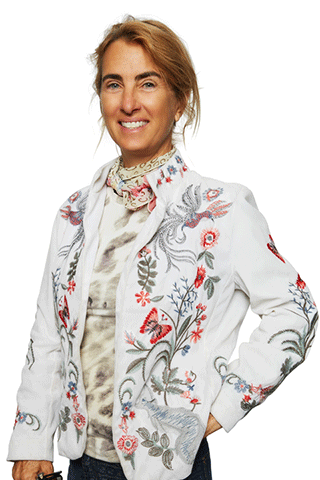 Gregory has been working in the mental health and chemical dependency field for the past 25 years. Located in Los Angeles , CA. and managing partner of three programs including : Insight Treatment Programs for adolescents in LA, CA. Solara Mental Health, a 34 bed psychiatric facility in San Diego, CA.Under her company Gregory Consulting , inc. she has worked with many facilities over the years as a Director of both national and international marketing positions, building teams and generating revenue for companies world wide.From 2009 to 2016 she served as Executive Director of Bridges To Recovery, a residential psychiatric health facility in Los Angeles. She holds an MA in Spiritual Psychology from the University of Santa Monica , Los Angeles CA,BA in Psychology with honors from Ursuline College in Cleveland OH and an AA degree in Business from Cuyahoga College in Cleveland, OH. She worked for six years as a social worker for Geauga County Child and Family Services in Cleveland, OH, as an elementary and high school teacher for SED/LD students in Los Angeles, CA., as a director of operations and corporate sales manager for Jewel Box Platinum in Los Angeles, CA. She holds many hours of additional training that includes team building, critical incident stress debriefing, casework process, permanency planning for adoption, art therapy for treatment of depression, legal issues for child protection, promoting professional development and many others. She has served as a board member for the Santa Fe Recovery Center. Her other interests include participation in Earthwatch and Amazon Promise ecological, medical and social programs around the world, scuba diving, conservation and real estate.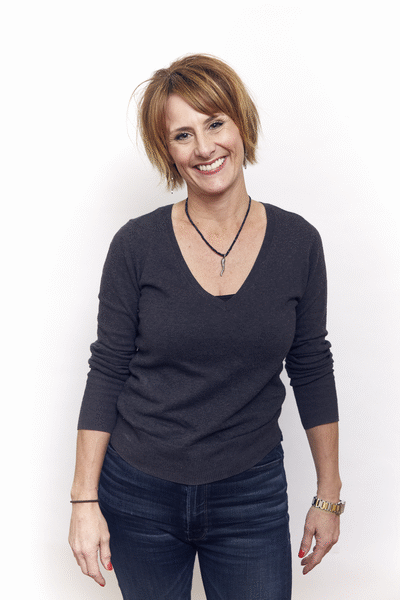 Jennifer Campoy
Primary Therapist, Pasadena
LCSW
Jennifer Campoy is a Licensed Clinical Social Worker with a passion for working with adolescents and families. She obtained her Masters Degree in Social Work at Columbia University in New York and has worked with teens and families in a range of treatment settings, helping teens and parents connect & communicate, with a focus on emotional regulation and expression, and treating all types of trauma. She was the creator and Director of the Co-Occurring Disorders Department at Hathaway-Sycamores Child and Family Services, creating programming for teens & young adults struggling with substance abuse, recognizing the need to incorporate screening & treatment of substance abuse with mental health services. Interested in psychoanalytic theory, Jennifer continued her education at Los Angeles Institute and Society for Psychoanalytic Studies, completing a psychoanalytic psychotherapy program in May 2017. Jennifer has a private practice in Pasadena, CA.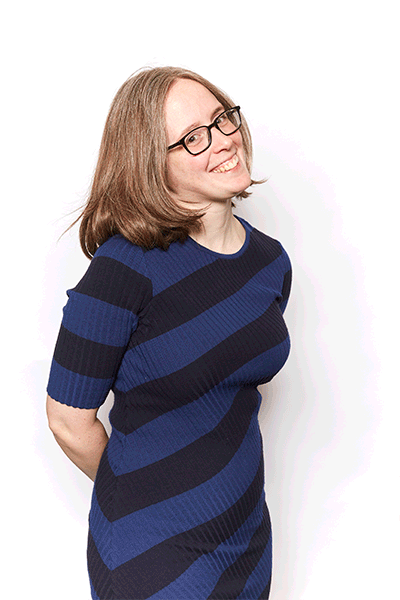 Sarah Gibson
Primary Therapist, El Segundo
LCSW
Sarah Gibson is a Licensed Clinical Social Worker, originally from the Pacific Northwest. In addition to her LCSW, she is currently working on becoming a Registered Drama Therapist. She has been working with teenagers and families for over a decade. Sarah is a Returned Peace Corps Volunteer (Albania '08-'10) and continues to enjoy international travel.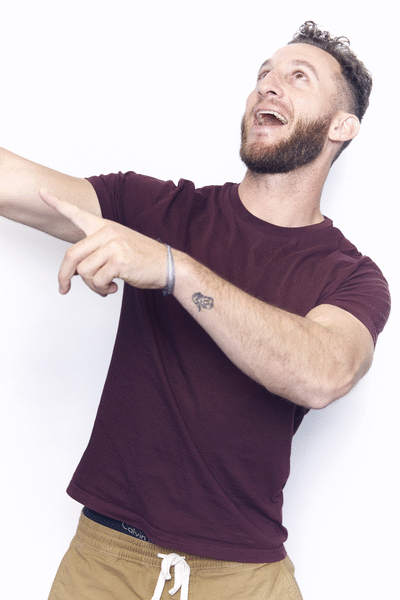 Sheldon Cohen
Sheldon Cohen- Primary Therapist, Van Nuys
MA
Sheldon Cohen, the man, the legend! Been working in the field of behavioral health since 2013, starting working with a volunteer teen help group struggling with issues around everyday life, ie addiction, divorce, identity, school, gangs, etc. At that time, I was working on my graduate degree in psychology, with an emphasis in co occurring disorders. I obtained my AMFT and am currently working on my hours to become a licensed MFT. I have worked in the rehabilitation treatment setting for 4 years. Sheldon has experience working with children on the Autism spectrum and has done behavioral therapy for 3 years. Downtime consists of fitness, snowboarding, motorcycle riding, cliff jumping and basically anything outdoors.
Montoya Whitfiled
Primary Therapist, Pasadena
AMFT
Montoya Whitfield has been in the field of mental health for over 12 years. Her knowledge and experience base consists of working with and in various socio-economic and culturally diverse communities, private practice settings and working with a wide range of neurodevelopmental and mental health disorders. Montoya's specialty populations are Children & Families, and diagnosis area; Anxiety, Autism, Eating Disorders, Depression, Substance Abuse, and Trauma. Montoya also has experience in working with all ages throughout the life span. Montoya brings a wealth of academic experience as well, she has her BA in Mass Communications, M.A. in Marriage and Family Therapy and she is currently pursuing her doctorate in Clinical Psychology.
Merisa Bambur
Primary Therapist, El Segundo
AMFT
Merisa is an experienced Associate Marriage and Family Therapist with a demonstrated history of working in hospitals and mental health facilities. She specializes in art therapy, cognitive-behavioral therapy, family systems therapy, dual-diagnoses, and addiction. Her passion is to support adolescents and their families through difficult times in hopes for them to find recovery, stability, and happiness. On her spare time, you can find her rollerblading the boardwalk, hiking, at an art show, or creating oil paintings.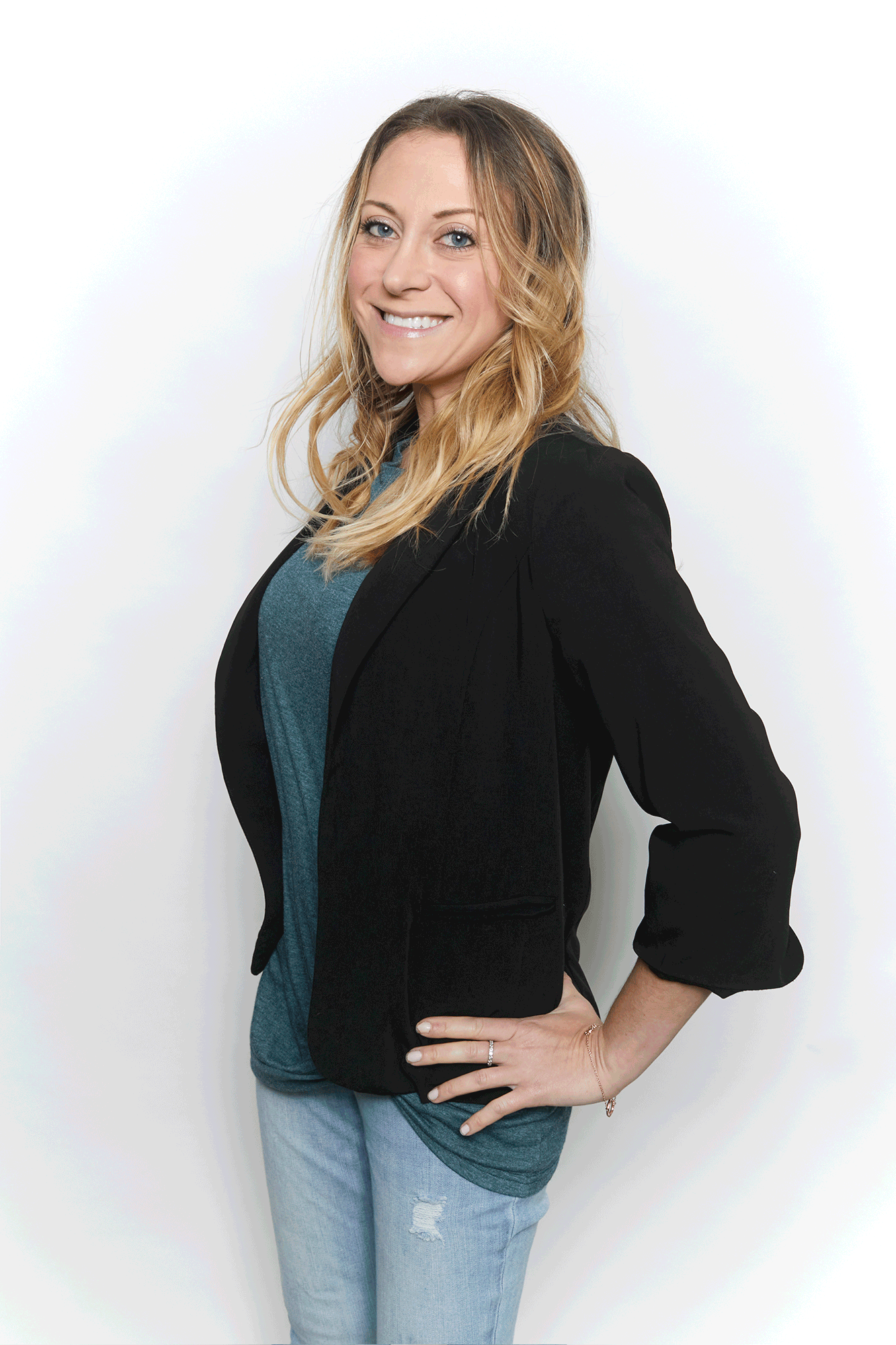 Alexandra Gross
Primary Therapist, Pasadena
AMFT
Alexandra is a registered AMFT and APCC specializing in positive psychology, cognitive-behavioral therapy, dual-diagnosis, trauma, anxiety, and depression. Alexandra earned her B.A. in Communications and Psychology at Penn State University and her M.A. in Clinical Psychology with an emphasis in Marriage and Family Therapy and Professional Clinical Counseling from Pepperdine University. Before becoming a therapist, Alexandra spent nearly a decade working in New York City in the business world. Having seen the impact stress has on mental health, her interest in helping others strengthened. She studied holistic health coaching and learned the importance of treating individuals as a whole rather than a cluster of their symptoms. In her Master's program, she studied Family-Systems Theory in-depth, gaining knowledge of how to incorporate the entire family unit into the treatment plan. Alexandra has experience working with diverse populations in various clinical settings, including acutely mentally ill patients, college students, and adults living with cognitive challenges. Being outdoors with family, friends, and good food is Alexandra's favorite way to spend her free time.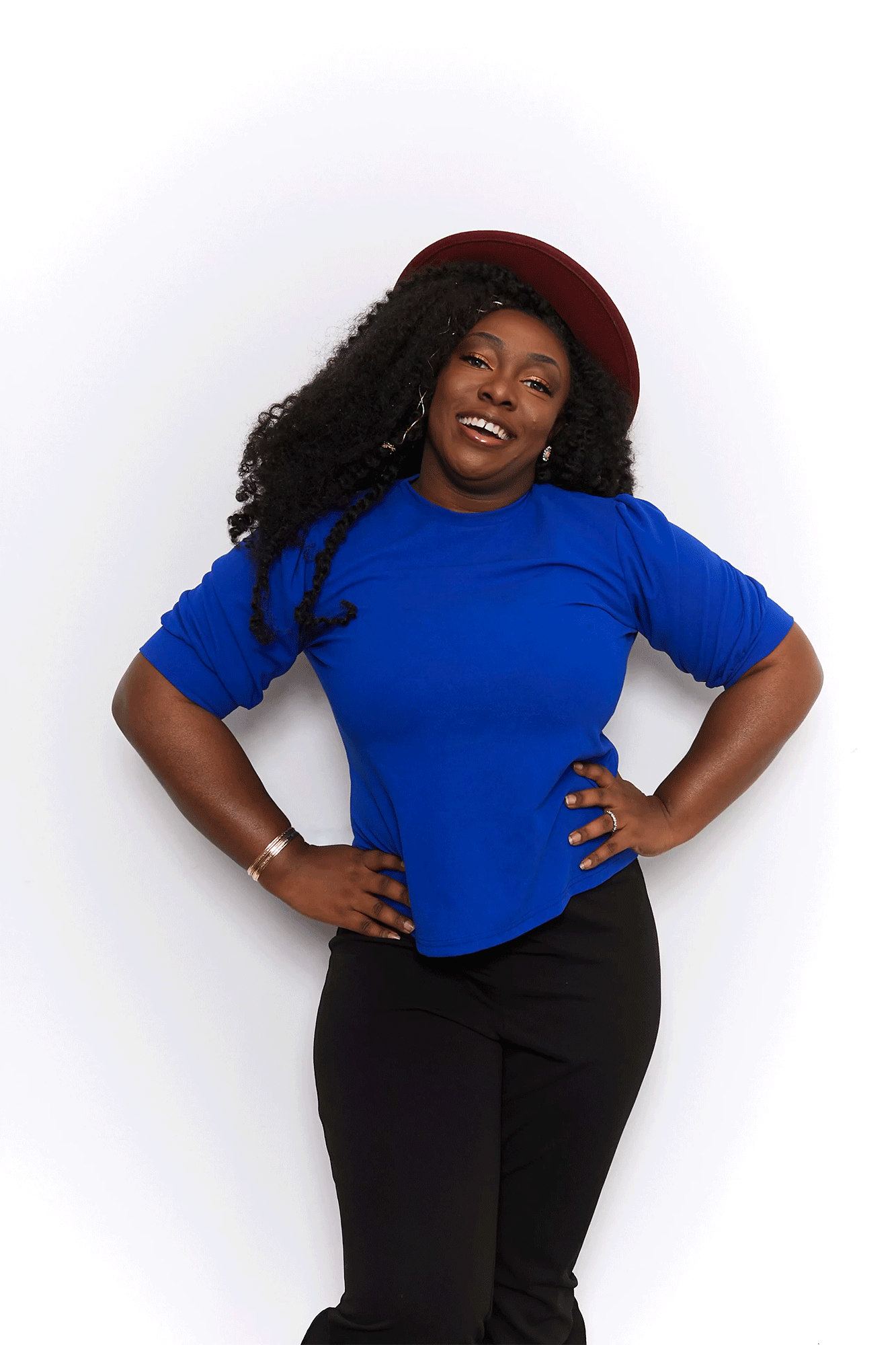 Latonya Sampson
Primary Therapist, Santa Clarita
Bio coming soon.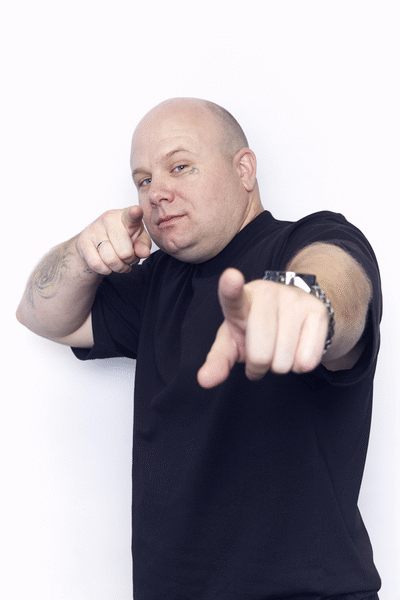 Johnathon Guerino
Lead Counselor
Johnathon has been working with at risk youth population for 3 years and worked with adults for a very long time. He's been in the field for about 8 years and he has his personal experience. What he's learn with working with in both populations is that it's easier to raise a good man then it is to heal a broken one. He's also in recovery himself and been sober for many years. So not only does he help others but he also chases after his own recovery. Working in this type of field helps to add that I can use my personal struggles to help those see that recovery doesn't stop after treatment. He currently has his CAADE and plans to transfer to a 4-year college to a bachelor degree on Psychology. He oversees all counselors at all 3 facilities. He was the first to start a Teen specific all A meeting in LA County. Outside of work, he enjoys spending time with friends and traveling. If addiction is a family disease then recovery is a family affair.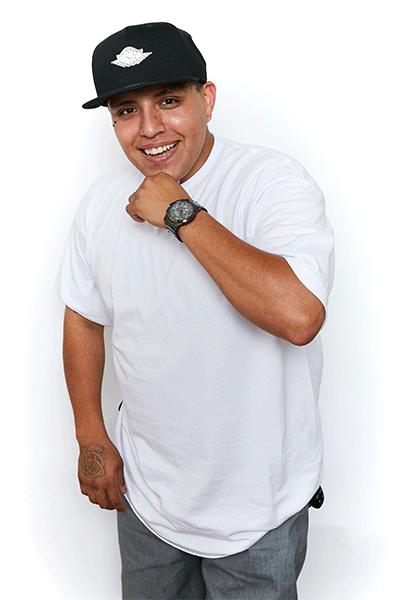 Ivan Lozano
Counselor, Van Nuys
Ivan likes to hang out with positive people, spend quiet time with his family and friends. His passion is working with adolescents who struggled with the same issues he did when he was young. He enjoys going out on adventures with his family and passionate about the12 step. He can relate to our kids and is able to give the support because of his own personal experience.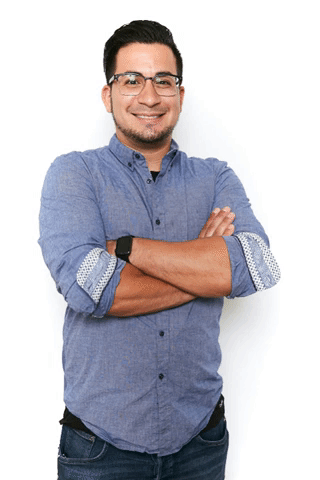 Eddie Garcia
Counselor & Community Resource Coordinator
Eddie is currently in an Addiction Studies program to gain certification as a counselor and then transfer to a university for a psychology degree. After having his struggles and overcoming addiction Eddie's passion for recovery and self-improvement has lead him to a career in the mental health field. A few years of experience in the field have gained Eddie knowledge into different aspects from running sober living house's, running detox level of care facilities, working in a medication room, and has spent plenty of time working with clients one on one and in groups. Being family-oriented Eddie loves spending time with his parents, sisters, and nephews. Also, being very fond of being physically fit Eddie is a practitioner of Filipino martial arts (Escrima/ Kali). In his free time, Eddie likes spending it outdoors, going to the beach, hiking, and working out.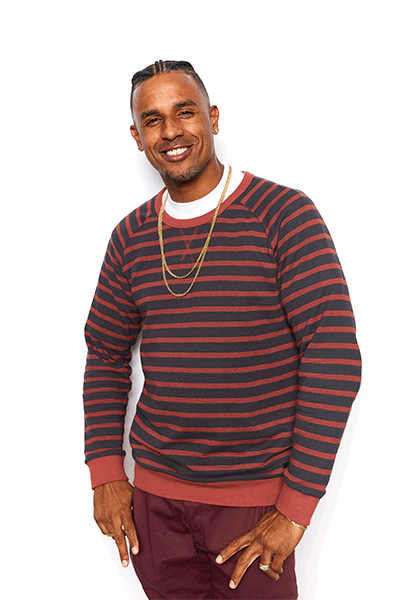 Charles Vavasseur
Counselor, El Segundo
He's been a substance abuse counselor at Insight Treatment facility since 2016. Prior to working with the teen population for Insight I conducted substance abuse workshops in several schools for at-risk teens. As a teen I suffered from a drug and alcohol addiction that progressed as an adult. I was able to obtain my sobriety in 2012 7 yrs ago and my life's work has become working with teens teaching them about the recovery process and helping them to prevent making some of the poor choices I did as a adolescences.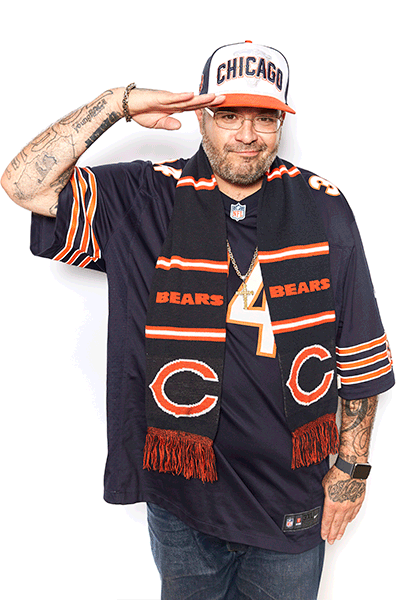 Elton Ferrero
Counselor, Pasadena
Elton, yes as in Elton John, is the newest addition to the counseling staff at Insight. After many long years of battling addiction himself, it wasn't until he got the help that he needed, that he knew he wanted to work in this field and help those who suffer from addiction as he once did. He is a recent graduate from the Addiction Studies Program at Los Angeles Pierce College and is planning on furthering his education in this field. Elton is a single father of 3 teenagers and says he is grateful for every moment he spends with them. When he isn't busy with the kids, Elton regularly attends his NA meetings and is well knowledge in the 12 steps and one of his main priorities is being of service. He is also a Virgo, who loves music and long walks on the beach.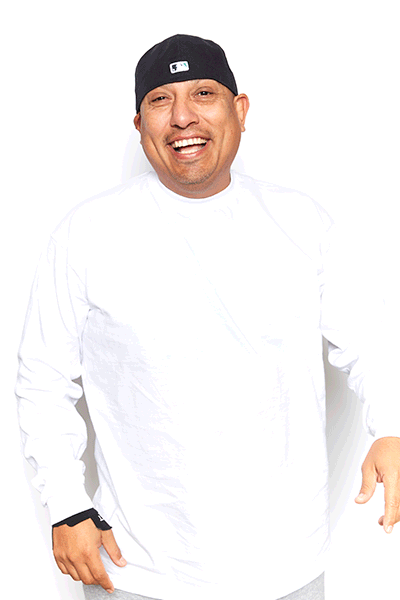 Juan Prado
Counselor/Academic Coordinator Assistant, Pasadena & Van Nuys
He's a day program counselor at Insight. His passion is working with young adolescents who struggle with mental health and substance abuse. He was once a troubled kid and used drugs to move forward in life with his pain and hurt. He grew up in Los Angeles without a father and raised only by his mother. He is a father of 5 kids. He knows what it is to raise adolescents. He's worked with adolescents for about 6 years now and volunteered at youth centers. He's also involved with feeding the homeless in Skid row and enjoy giving back to the community. He enjoys playing slow pitch softball on the weekends and spending time with my kids and grandkids.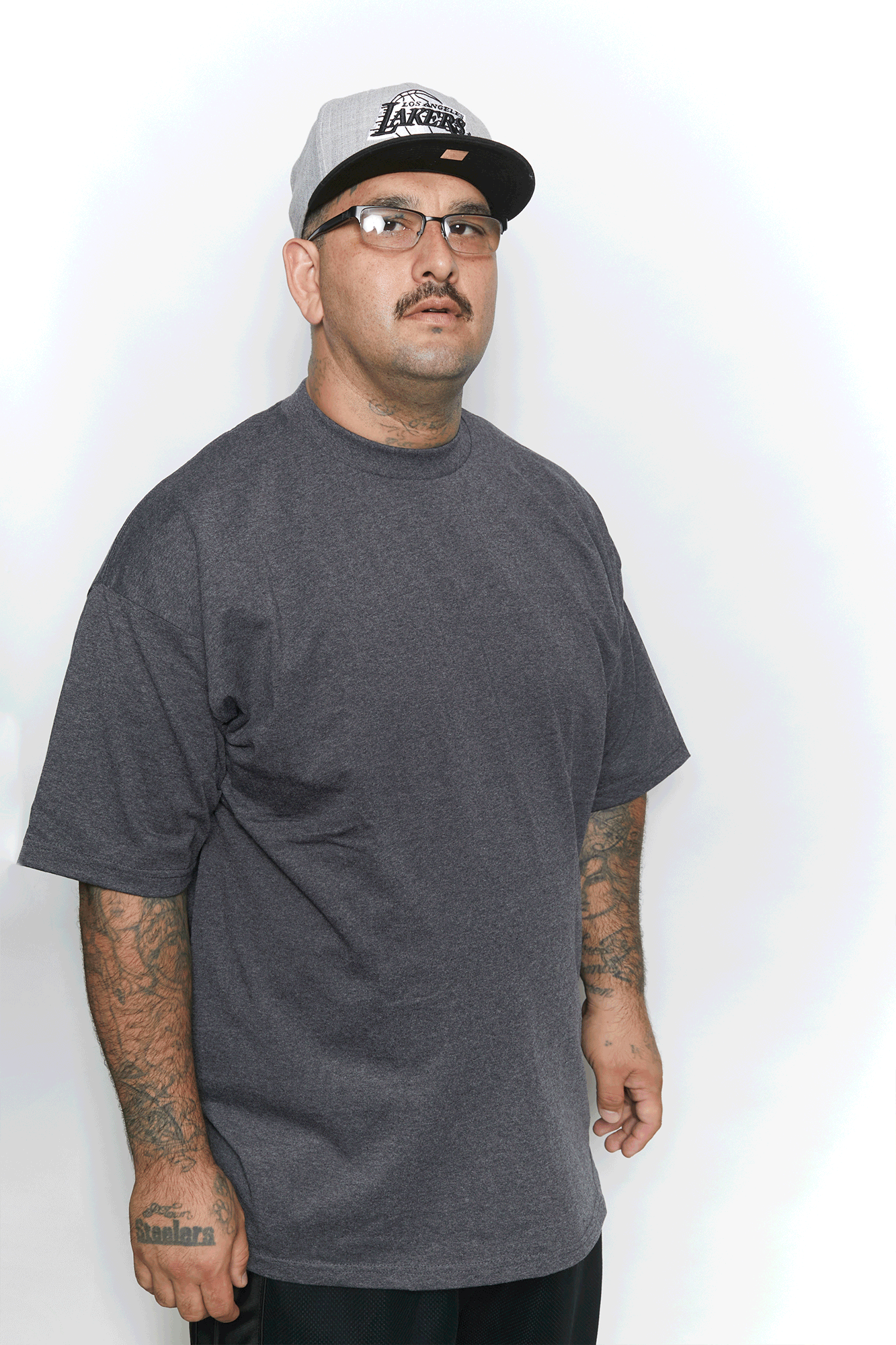 Carlos Duarte
Counselor, Santa Clarita
Bio coming soon.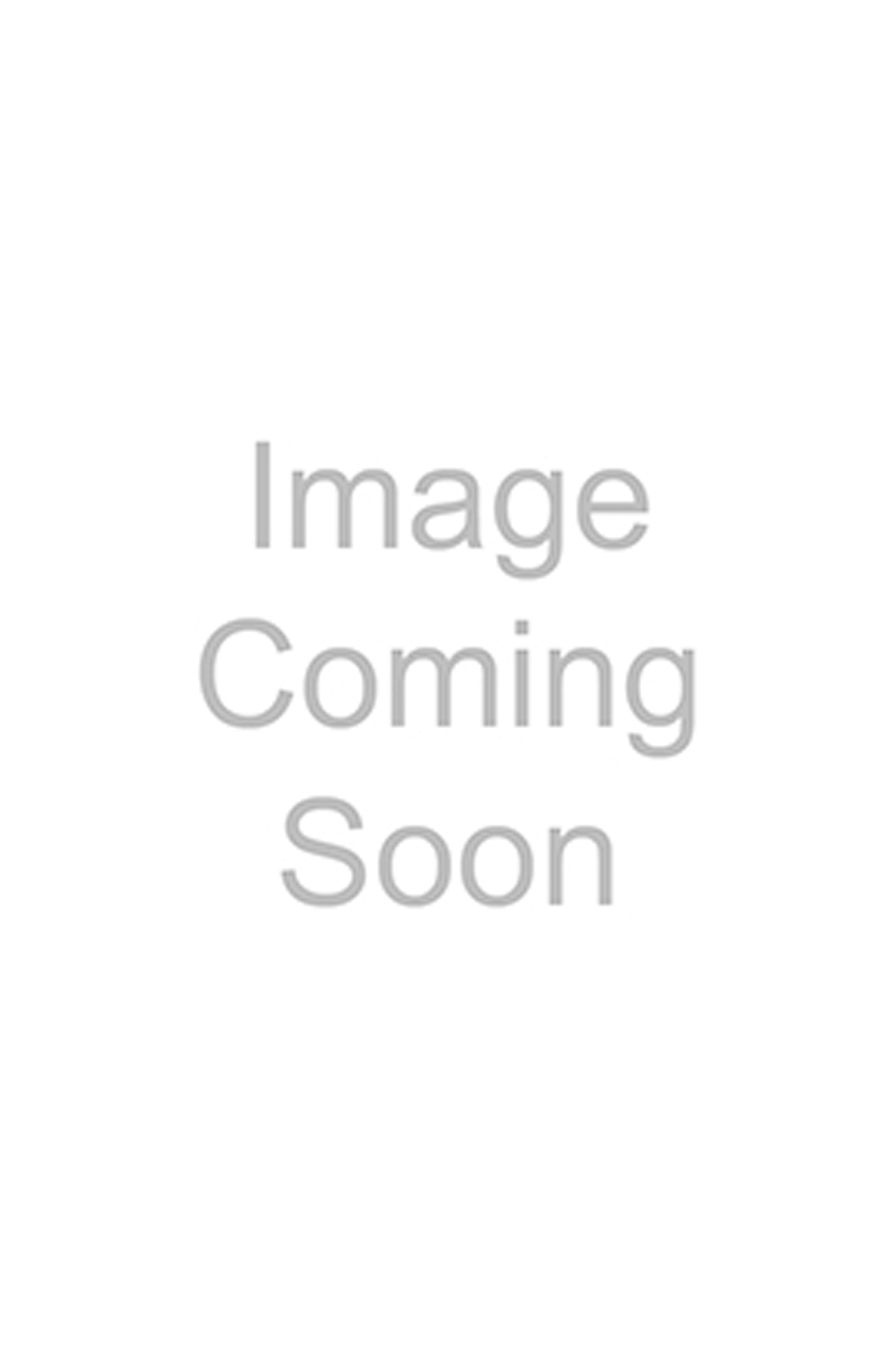 Vincent Amador
Counselor, Van Nuys
Bio coming soon.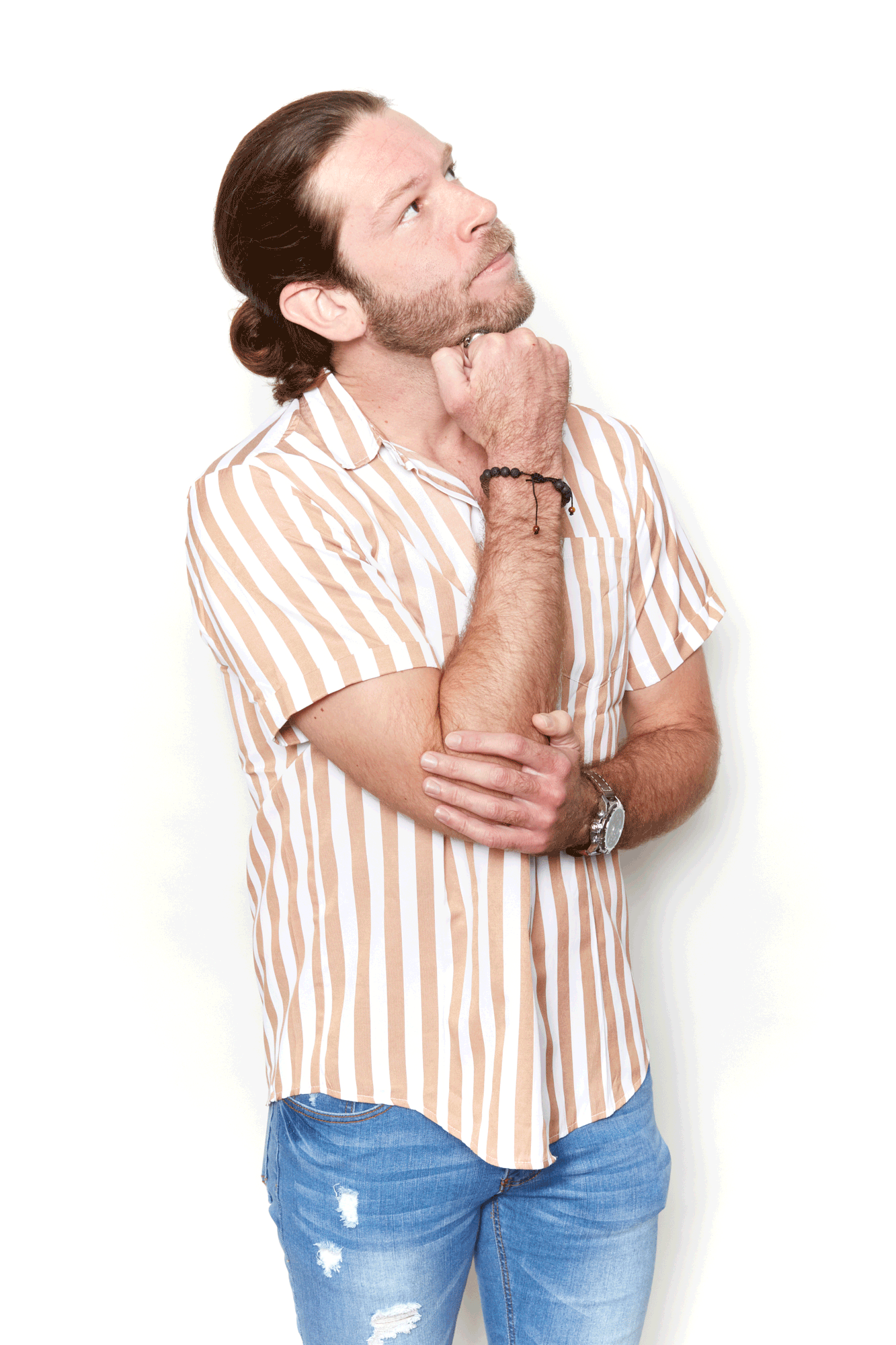 Steven Andrews
Academic Coordinator, El Segundo
Bio coming soon.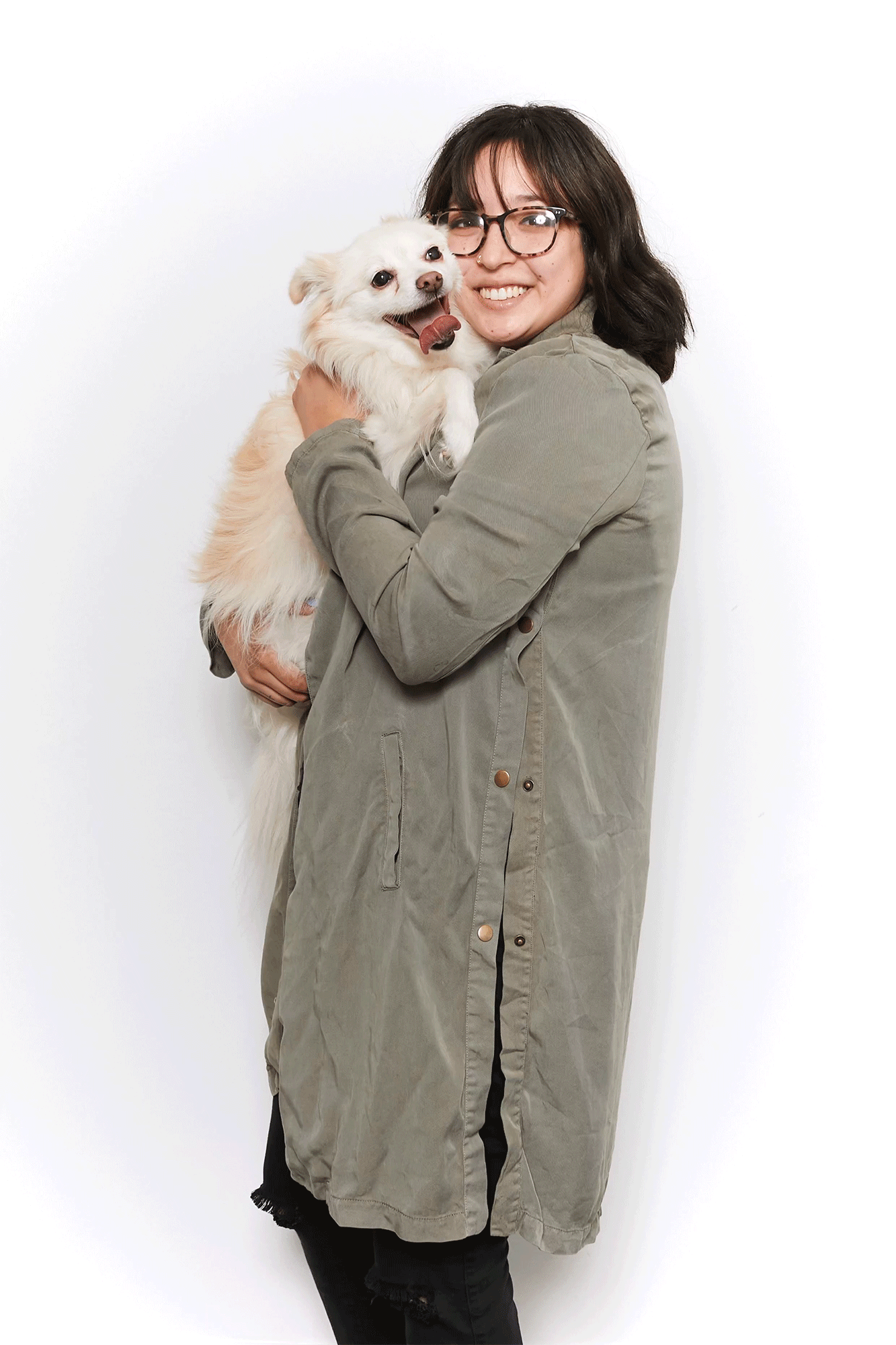 Andrea Valdez
Academic Coordinator, Santa Clarita
Andrea Valdez is currently in school to be a vet assistant. She's been in the mental health field for 6 years. She enjoys helping out adolescents and be able to help them through their journey by sharing her experiences growing up as an adolescent herself. She enjoys listening to music, amusement parks, and volunteers a lot during her free time. She loves spending time with her two dogs when she's not working or in school. Her passion has always been helping young adolescents to find their passion and be able to figure out what they want to do with their life's.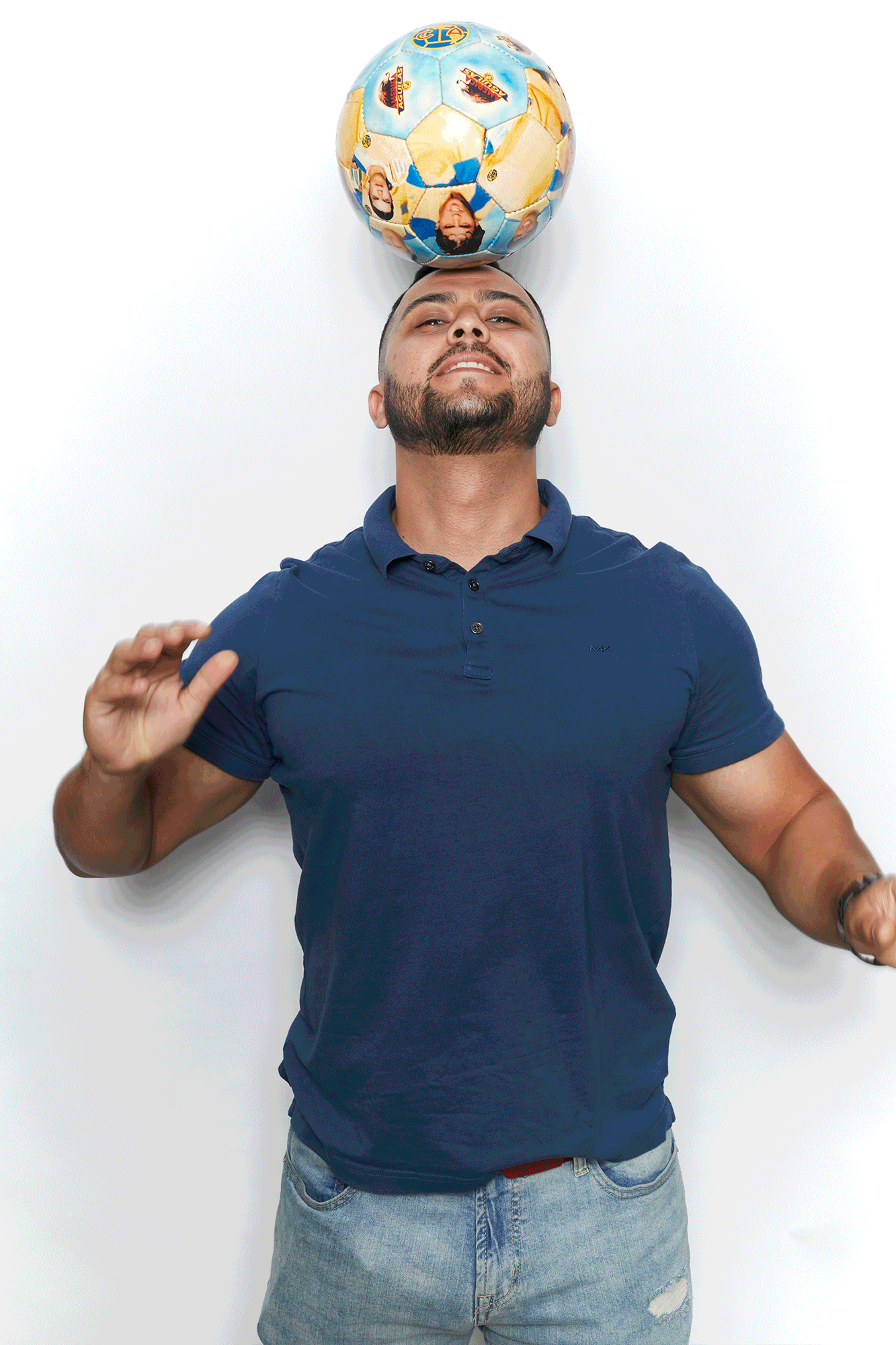 Christian Lara
Academic Coordinator, Pasadena & Van Nuys
Christian was born and raised in the San Fernando Valley. He has received multiple degrees in Criminal Justice, his bachelor's degree at Cal State East Bay and his master's degree at Cal State Los Angeles. While at East Bay, Christian was the captain of the men's soccer team, a mentor at local high schools, camp counselor for the soccer program and part of a local fraternity on campus. Since 2014, Christian has been mentoring youth and their families on the importance of education, available resources and living a positive healthy lifestyle. Christian is also a member of the American Society of Criminology and has presented research on Restorative Justice programs tailored towards youth rehabilitation. He is very passionate towards helping others and wants to see all his students succeed. During his leisure time, Christian enjoys hanging out with his family, working out, playing soccer and being outdoors.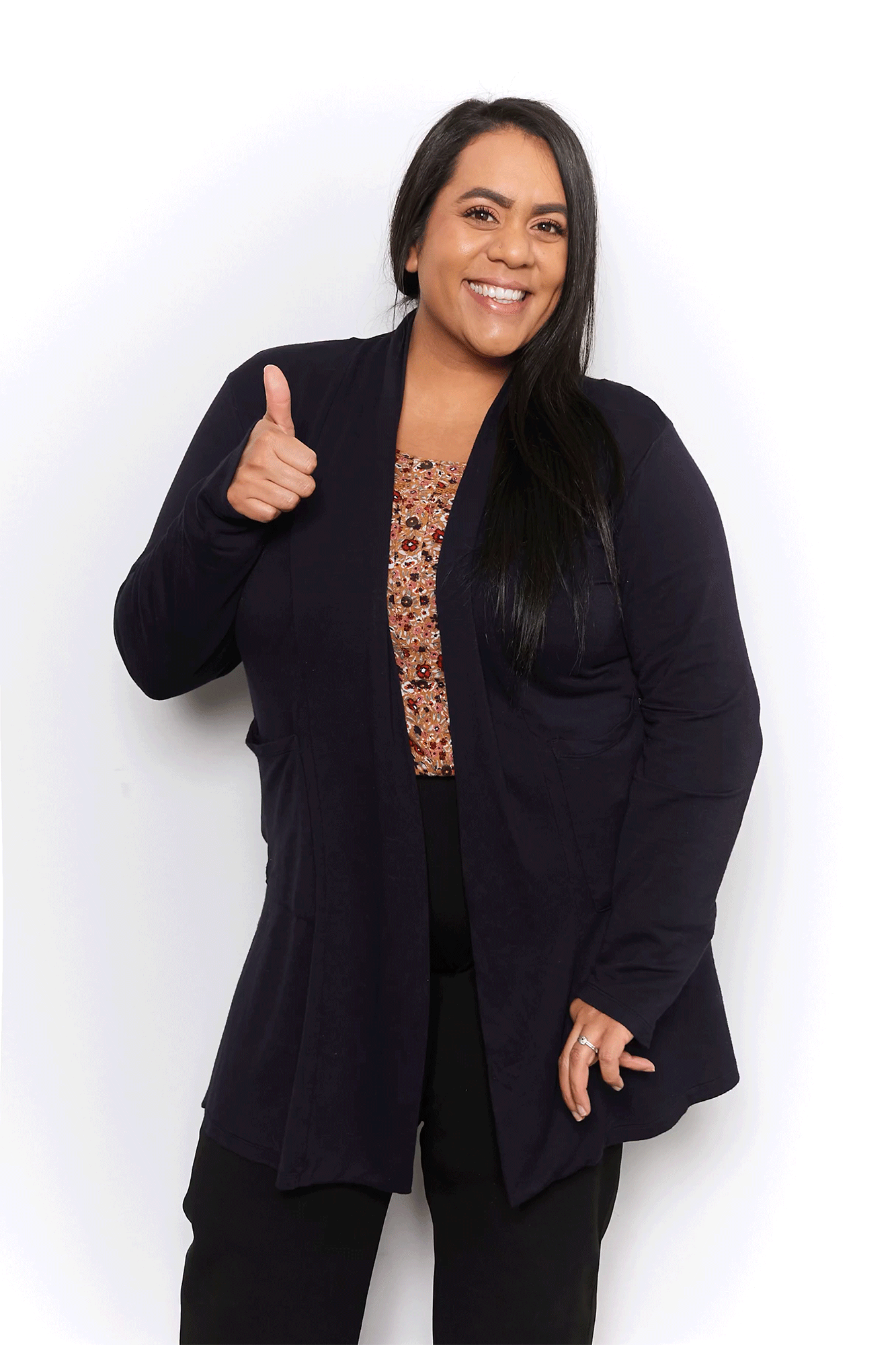 Sofia Lopes
Academic Coordinator, Pasadena
Bio coming soon.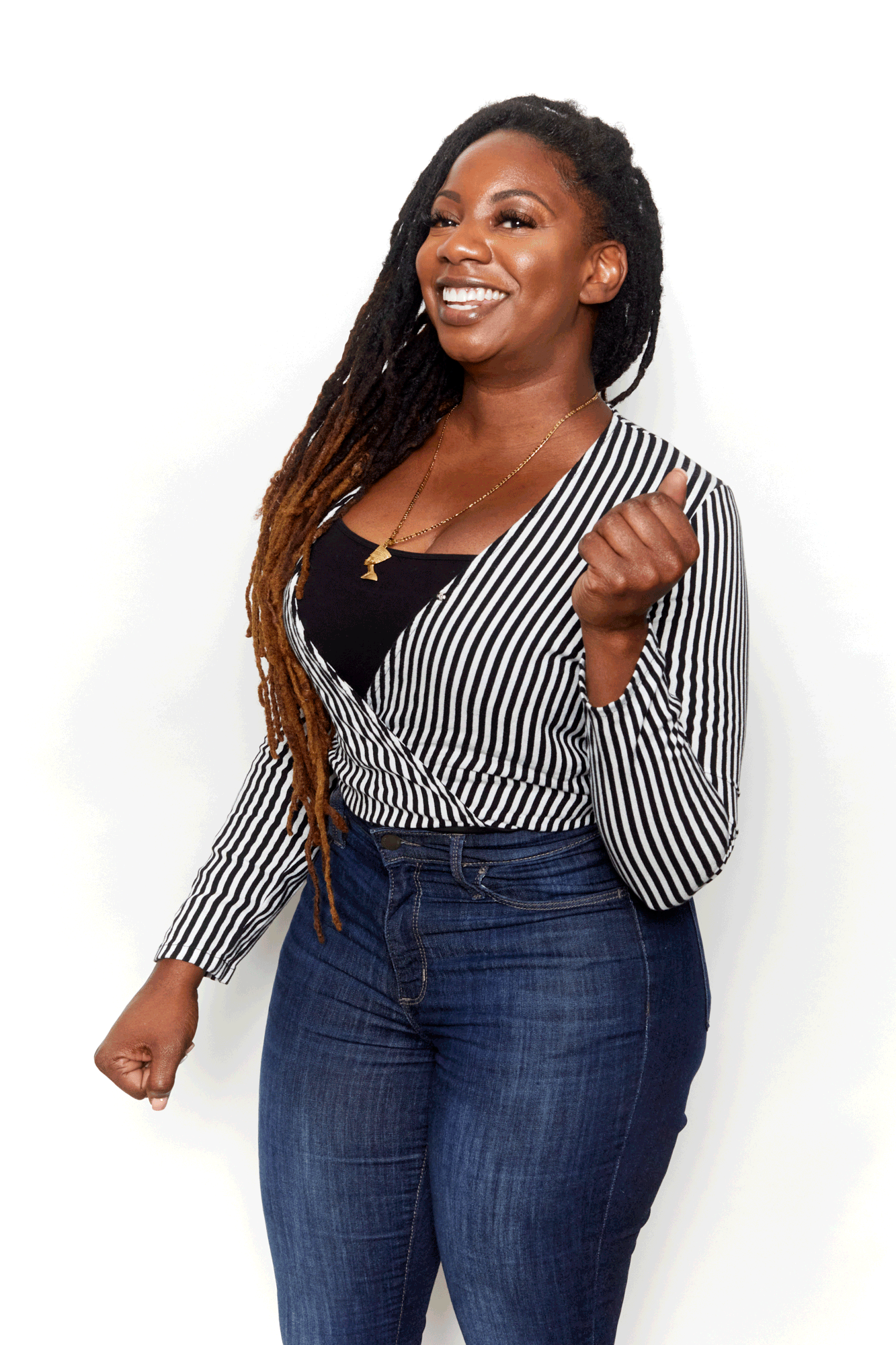 Faith Chappell
Special Education Consultant
Bio coming soon.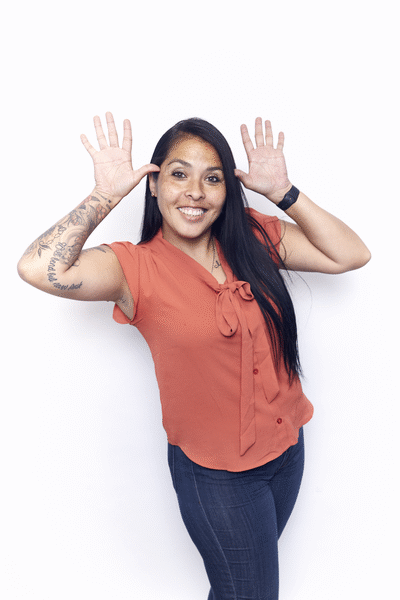 Nettie Valdez
Director of Operations and Program Director
Annette Valdez has her Bachelor Degree in Business Administration from DeVry University. She's worked in the mental health field for over 20+ years as a floor counselor, facility manager, intake coordinator, and in the marketing department. She's always had a passion to work with families and their adolescents. Annette is also known as Nettie. She has experience working and connection with families for many years. She started off as a floor counselor and worked herself up to Program manager. She has a daughter of her own, so she's able to connect and understand the struggle that each parent is going through. Nettie also enjoys reading, listening to music, is part of an outreach group that helps those in need, loves to go on nature hikes, and plays competitive slow pitch softball.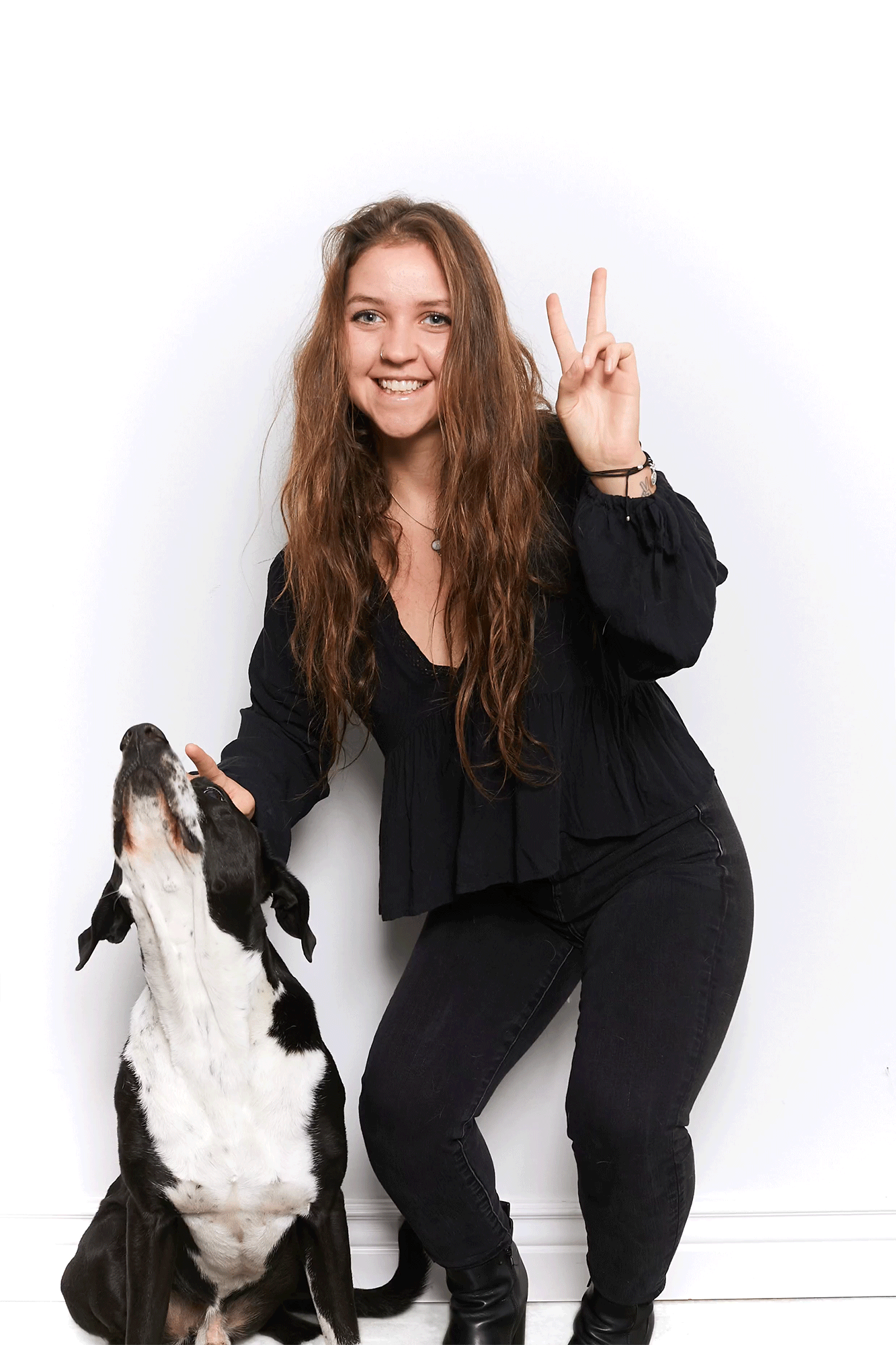 Genevieve Decatur
Assistant Program Director
Bio coming soon.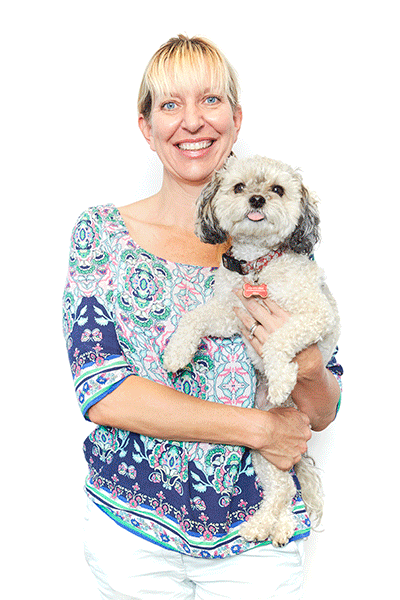 Lisa Dixon
Admissions Director
Lisa has been working in the behavioral health field since 2004 and has extensive training in the Mental Health and Chemical Dependency fields. Having years of experience with intake and admissions as well as direct client care and operations, she is uniquely equipped to facilitate the admissions process for each client. Understanding the needs of families and referents, Lisa ensures the process of admission goes as smoothly as possible. Lisa is also a certified Wilderness First Responder and Clinical First Responder and is passionate about the healing capacity of being in nature!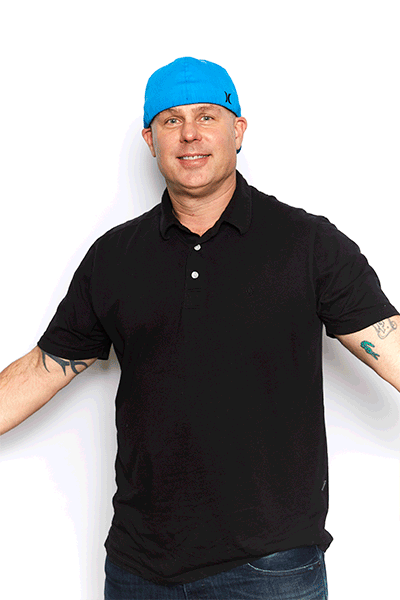 Seth Bland
Intake Coordinator
Seth has a bachelor's degree in Philosophy from Boston University, and he obtained a Master's Degree in Education from Pepperdine University in 2010. He worked for many years in private school education in Los Angeles. Following his own struggles with addiction and childhood trauma he began his personal journey of recovery through the Twelve Steps, therapy, and Buddhist meditation practice. Since then he has been adding skills as a recovery counselor to his teaching background. In recent years he has managed sober living facilities and worked in treatment centers. During his free time, he is involved in service for his recovery, and enjoys spending time with his son, sister and nephew. For recreation he loves hiking, bodysurfing and stand up paddle boarding. As an academic coordinator for Van Nuys and El Segundo, his aim is to integrate your teen's academic progress into the therapeutic process, by working with closely with schools and our clinical team. He looks forward to working with your family.
Fiona Nottingham
Clinical Outreach and Business Development Manager
Fiona Nottingham, M.A., AMFT, is the Clinical Outreach and Business Development Manager at Insight IOP for Teens. She is a Registered Associate Marriage and Family Therapist. Prior to becoming a Psychotherapist, Fiona has an extensive background as an executive in the entertainment industry. She is bilingual in French. At Insight, she combines her academic clinical experience and her corporate executive background in connecting with clinicians and healthcare professionals on Insight's extensive program. Fiona promotes the numerous benefits from Insight's long term IOP and the opportunity it offers for lifelong transformation. Fiona also develops partnerships with Clinicians and programs to bring cutting edge mental health educational workshops and presentations to a wider audience. Additionally, she enjoys playing tennis, hiking, diverse arts & cultural activities, travel, and mindfulness practices. Insight IOP for Teens strong focus on combining talk therapy, skills learning, peer and family support, outdoor and creative activities, and recovery in real life align strongly with Fiona's core values working to bring therapeutic healing through connection for healthy, effective functioning in life.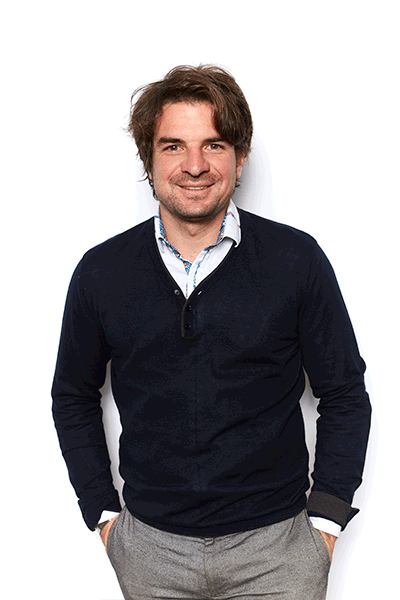 Pablo Rodriguez
Clinical Outreach and Business Development Manager
Pablo Rodriguez holds a Bachelor in Arts degree in Marketing and Business from the Universidad Intercontinental in Mexico City, Mexico and has an Associate degree in Commercial Art from the Centro Diseño, Cine y Television Design, Cinema, and Television Center in Mexico City, Mexico.Originally from Mexico City, Pablo is influenced by his European roots, extensive international travel, and love of entrepreneurial endeavors. Pablo specializes in international marketing. For the past few years he has traveled extensively on an international level supporting and attending mental health conferences while assisting Gregory Consulting, Inc., a psychiatric consulting company based in Los Angeles. He is trained in supportive case management and has received training in transporting and working with individuals with co-occurring diagnoses.Pablo believes in maintaining an equilibrium of mind, body, and spirit as a means to increased personal wellness. In his free time, Pablo enjoys sports and architecture, particularly soccer and running. He can also be found spending time with his family and dogs. Pablo is bilingual in Spanish and English.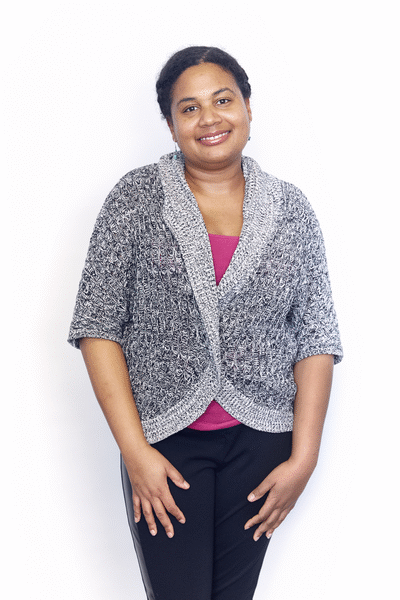 Mitzen Black
Intake/Utilization Review
PsyD, Psychological Assistant
Dr. Mitzen Black is a psychological assistant of Dr. Daryn Plancher, PSY 18182 and is the Utilization Review/Intake Clinician at Insight Treatment Programs. Dr. Black works with the treatment team to provide a comprehensive review of each client's progress in order to obtain maximum insurance coverage available for each family. Dr. Black draws on her experience in clinical assessment and intensive treatment modalities for co-occurring disorders to ensure that Insight clients are able to utilize all of their insurance benefits to get the help that they need to improve mental health and to engage in healthier, constructive behaviors.Dr. Black received her graduate training at Fuller School of Psychology in Pasadena. Dr. Black completed her pre-doctoral internship at Wright Institute of Los Angeles, and was an active member of the treatment team for the Susan B. Krevoy Eating Disorder Program. Areas of interest include mental health treatment, recovery/addiction, eating disorders, spirituality/religion, health and wellness, and family dynamics. Dr. Black has a wealth of experience in therapy, psychological assessment, utilization review, and advocacy for client services. She most enjoys multi-disciplinary treatment and believes in the whole person model of treatment.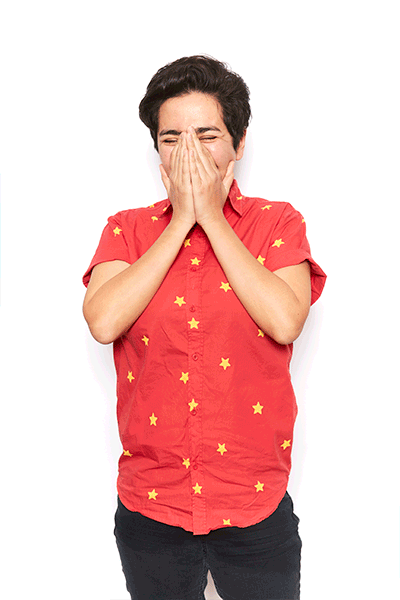 Blanca Chanta
UR assistant, Van Nuys
Blanca, better known as Bea, is a program aid at the Van Nuys and Pasadena facilities for Insight. As a teenager, Bea was part of a prevention program for teens which lead to an interest in Psychology and resulted in a bachelor's degree from Cal State University, Fullerton in 2016. Currently, Bea is looking into schools to earn a degree in Human Resources. When not at work Bea spends time planning trips and activities with her seven nieces and nephews or volunteering as a youth leader and singer in her local community. Outside of Psychology and volunteer work, Bea enjoys reading, writing, drawing, playing video games and learning new information and skills through classes and videos.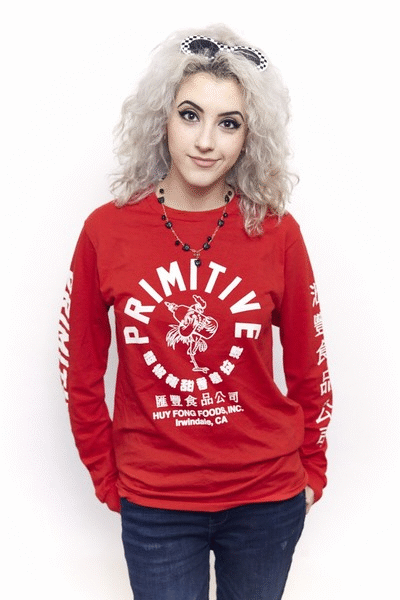 Kyla Khouri
Staff Assistant
Kyla Khouri is a staff assistant and former insight client and graduate. She graduated in February of 2017 and now works with the clients to help them connect with the program. She enjoys popular music, makeup, and YouTube culture. She is looking to study to become a counselor in the near future.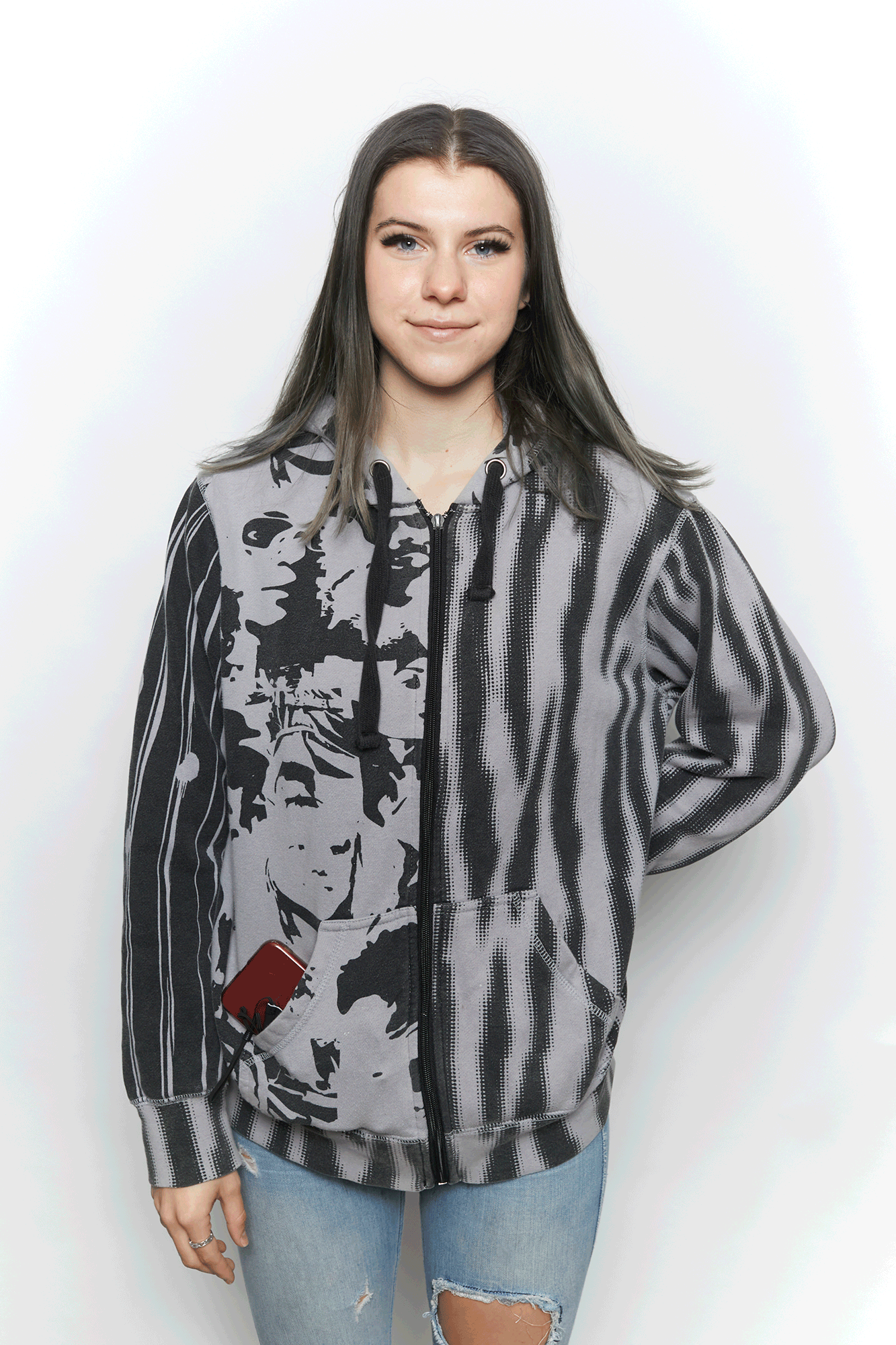 Olivia Alari
Program Aid, Pasadena
Bio coming soon.
Kara Long
Program Aid, Santa Clarita
Bio coming soon.