If your teen or young adult
needs help call
(800) 599-8820
A Treatment Program for Teens and Their Families
Staff
---
Insight Treatment Team is committed to providing effective and innovative treatment for teens and families. Our multi disciplinary team is comprised of PhD's, LCSW, and Masters Level and CADAC level counselors. Ancillary staff includes Psychiatrist, Fitness Trainers, Tutors, and other specialty therapists. Our pool of specialists allows Insight to provide innovative and comprehensive services for each individual.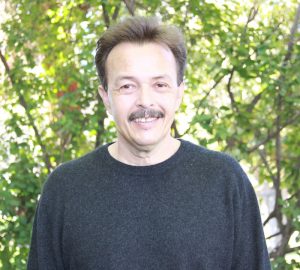 Anthony Lopez, CAS
Program Director & Founder / CEO
Anthony has over 25 years of experience working with adolescents struggling with substance abuse and behavioral problems as a Certified Addiction Specialist and an Interventionist. Trained by The Johnson Institute, the Bradshaw Institute, as well as the Speare-Raiter Systemic Family Intervention Model, Anthony has provided his expertise and support to thousands of teens and their families. Before creating Insight Treatment Program, Anthony founded Discovery Behavioral Health, and managed in-patient treatment programs for adolescents. Today, Anthony specializes in working with teens that have failed in other programs using a combination of behavioral and experiential techniques.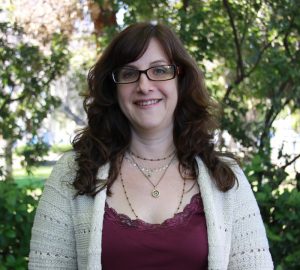 Lynne Friedman-Gell, Ph.D. Clinical Psychologist PSY #22107.  Clinical Director and Program Therapist
Lynne is a licensed clinical psychologist providing clinical supervision, individual therapy, group therapy, evaluations, and crisis management, in her position as Clinical Director of Insight Treatment Program.
Lynne's specialties include addiction, developmental trauma, eating disorders, pathological gambling, and dual-diagnosis issues in adolescent and adult populations.  Lynne has worked extensively with clients with co-occurring disorders such as personality, mood, anxiety, and self-harming behaviors along with addiction and/or eating disorders.  Lynne has been certified in Addiction Studies since 1996 and involved in the recovery community since 1992.  In her therapeutic work she finds practical utilization for her research into adolescent problem behaviors and resiliency as well as her research into the interrelationship between attachment, quality of life, spirituality, and time clean.  Lynne maintains a private practice in Studio City, CA where she works with adults, adolescents, and offers consultation.
Lynne received her Masters and Doctorate in Psychology from the California School of Professional Psychology and completed 2 years of advanced training in Contemporary Psychoanalytic-Psychodynamic Theory and Practice at the Wright Institute Los Angeles where she also trained with the Susan B. Krevoy Eating Disorders Program.  Lynne will soon be certified in the practice of Neuro-Affective Relational Model of psychotherapy, which addresses relational, developmental and shock trauma through an integrated approach, blending  psychodynamic skills with somatic experiencing, and mindfulness.  The practice of NARM emphasizes helping clients establish regulation of cognitive, emotional, and physiological patterns, and works to help clients create connections to core resources creating a higher adaptive level of functioning to self and others. The focus is on client strengths as well as symptoms and can lead to a more secure sense of connection, attunement, trust, autonomy and intimacy.  Lynne is also a Level II trained practitioner in the Trauma Resiliency Model, and was trained by the State of California to provide treatment for Pathological Gambling to individuals and their families.
Lynne works from an integrated style, which includes psychodynamic, cognitive-behavioral, somatic, spiritual and existential modalities with a goal of helping the individual and family obtain healthier and more sustainable relationships with self and others.  Her passion is towards helping individuals and families achieve recovery of body, mind, emotion, and spirit in order to live healthy and fulfilling productive lives, at the same time balancing the joys of being wife, mother, and friend.

Joanne Barron, Psy.D. PSY 25733, CADC , National Outreach Director
Dr. Barron is a licensed Clinical Psychology as well as a Certified Alcohol and Drug Counselor.  Her vast experience working with adolescents includes helping to start some of the first Los Angeles  teen alcohol and drug programs.  Joanne is one of the founding members of WAAT (Women's Association for Addiction Treatment) as well as AYARN (Adolescent & Young Adult Resource Network).  Her Post Doctoral Training includes completion of Levels I and  II Trauma Resiliency Model (TRM). Dedicated to helping parents navigate through problems with their teens, Joanne is passionate about providing quality treatment. Additionally trained as an interventionist, Joanne has been a frequent speaker and consultant for local schools and organizations.
© Copyright Insight Treatment Programs - All Rights Reserved.